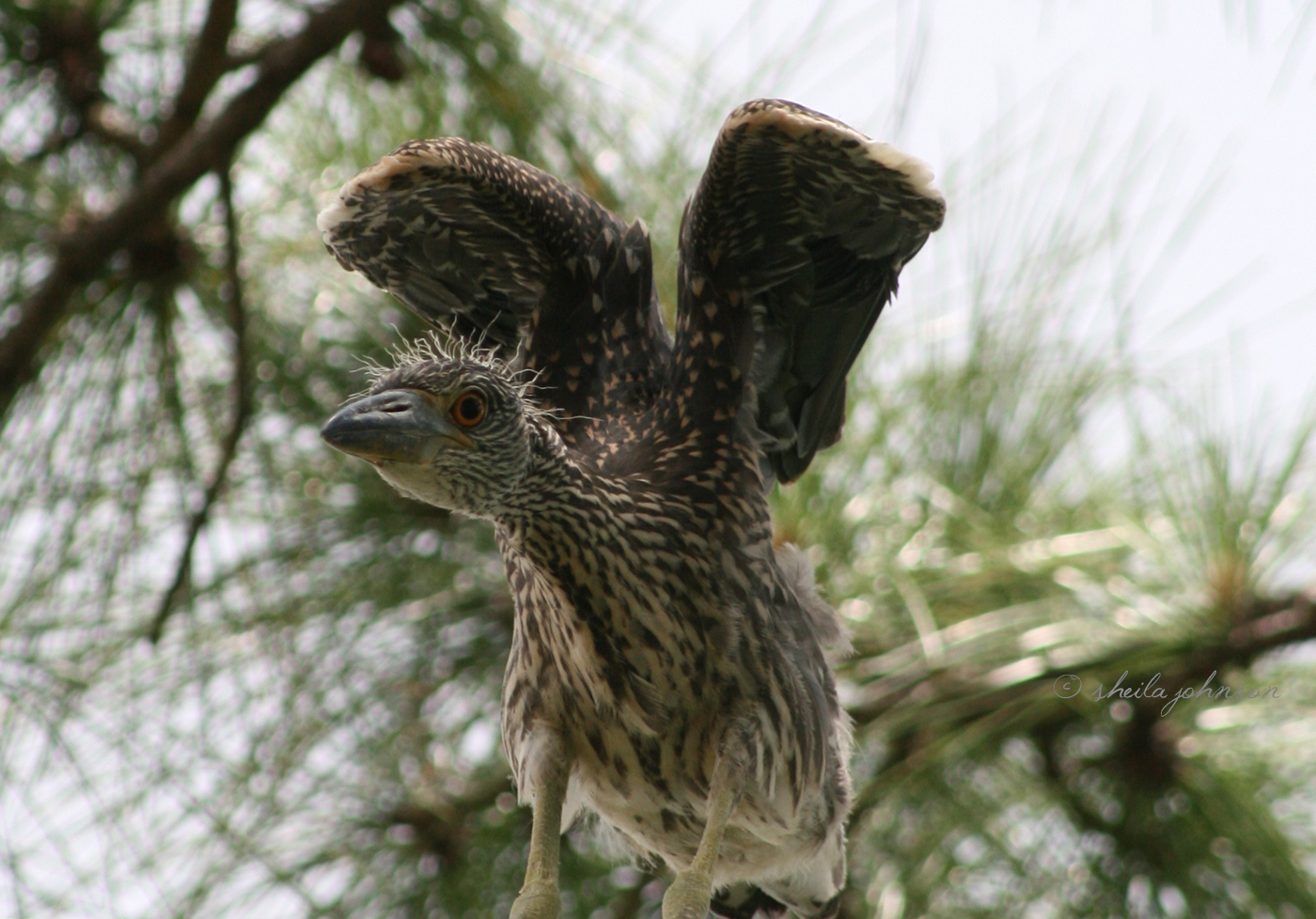 A juvenile Crested Night Heron stretches his wings, in preparation for its inaugural flight.
Using that quote makes it sound like this post is going to be about something big, yes? It's just a little Monday morning motivation!
Monday got you down? It shouldn't — it's not like you didn't see it coming! For as long as any of us can remember, Monday came after Sunday. It's here to stay, and you've survived 52 of them just in the past last year. And 52 the year before . . . so flap those wings, and let's get going!
The entire quote goes like this:
Stand up and let the world hear your roar, now spread your wings and begin to soar.
― Mya Waechtler
I'll be honest and tell you that I can't quite figure out who Mya Waechtler is (and Google and Bing were no help whatsoever), but I like what she's been quoted as saying, and you're likely to be seeing more of her quotes here.
But I digress. Back on topic here . . .
There are six other days in this week. Don't let this one get you down. Take it one step at a time: Stand up. (Good job!) Then spread those wings. (There you go!) And now begin to SOAR! (See? You've got this!)
Just like the little Yellow-Crested Night Heron, you've got take it one step (or flap) at a time. I'm guessing the view from atop that tree this little fellow is on looked pretty steep from where his nest sits. But following in mama's footsteps, he's going to make it happen. And you can too!
Remember: The anticipation or trepidation of anything is always greater than the event itself. So get yourself up and GO! Even if it is as bad as your mind is telling you, it'll be over soon.
So get out there, and go rock your Monday!
Motivational Quotes Inspired by Nature