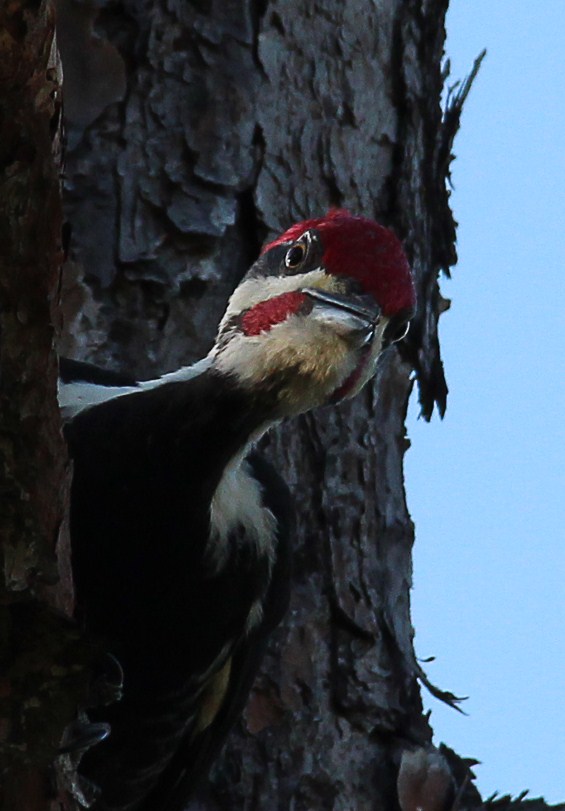 Nature's Folio 'Subscriber' Privacy Policy
When you subscribe to Nature's Folio Daily Inspirations, Weekly Digest, or other email or newsletter services using any "subscribe" form or function on our website, Nature's Folio collects such information only insofar as is necessary or appropriate to fulfill the purpose of the visitor's interaction with Nature's Folio. Nature's Folio does not disclose personally-identifying information to third or affiliated parties. And visitors can always refuse to supply personally-identifying information, with the caveat that it may prevent them from engaging in certain website-related activities at NaturesFolio.com.
Nature's Folio 'Contact Us' Privacy Policy
When you contact us using any "contact us" form or function on our website, your identifiable information is never sold or shared with any third-party companies or individuals unless (1) we are required to do so by jurisdictional law enforcement, in which case we will cooperate with authorities, or (2) the content of your message is considered harassment, threatening, or illegal, in which case, Nature's Folio will pursue all remedies under the law, which may include sharing any and all information provided, including your location, name, IP address, and/or other identifiable information with law enforcement representatives.
No Third-party Email Marketing Company
Nature's Folio does not utilize a third-party email marketing company. We utilize the WordPress 'plugin' MailPoet to facilitate our subscription services, the code for which resides on NaturesFolio.com. All subscriber information is collected and stored on NaturesFolio.com and is not shared with MailPoet.com or any other third-party emailing services or websites.
Web Hosting Company Privacy Policy
It is by the grace of technology that we are able to publish all content at NaturesFolio.com, and by that we mean we, as all other websites in the wild do, pay a web hosting service in order that you may be reading this very Privacy Policy right now.
All documents, pages, photos, words, emoji, and every other little thing you see on any page is hosted by HostGator, and the HostGator Privacy Policy is separate from that of Nature's Folio. Nature's Folio does not knowingly subscribe to any HostGator services which may gather your private your information.
Google Analytics Policies
In order to best asses trends and plan for growth, Nature's Folio uses Google Analytics code on our pages, as do most website operators. Nature's Folio collects non-personally-identifying information of the sort which web browsers and servers typically make available, such as the browser type, language preference, referring site, and the date and time of each visitor request. Nature's Folio's purpose in collecting non-personally identifying information is to better understand how Nature's Folio's visitors use its website. From time to time, Nature's Folio may release non-personally-identifying information in the aggregate, for example, by publishing a report on trends in the usage of its website.
In accordance with Google Analytics Terms of Service, we are required to tell you the following: We will not (and will not allow any third party to) use the (Google Analytics) Service to track, collect or upload any data that personally identifies an individual (such as a name, email address, or billing information), or other data which can be reasonably linked to such information by Google. We will have and abide by an appropriate Privacy Policy (as on this page) and will comply with all applicable laws and regulations relating to the collection of information from visitors. We must post a Privacy Policy (as on this page) and that Privacy Policy must provide notice of our use of cookies (next paragraph) that are used to collect traffic data, and we must not circumvent any privacy features (e.g., an opt-out) that are part of the (Google Analytics) Service.
Use of Cookies
A cookie is a string of information that a website stores on a visitor's computer, and that the visitor's browser provides to the website each time the visitor returns. Nature's Folio uses cookies to help Nature's Folio identify and track visitors, their usage of NaturesFolio.com, and user preferences. Nature's Folio visitors who do not wish to have cookies placed on their computers should set their browsers to refuse cookies before visiting NaturesFolio.com, with the drawback that certain features of the NaturesFolio.com website may not function properly without the aid of cookies.
Advertising Partners
Ads or affiliate links appearing on any of our websites may be delivered to users by advertising partners, who may set cookies. These cookies allow the ad server to recognize your computer each time they send you an online advertisement to compile information about you or others who use your computer. This information allows ad networks to, among other things, deliver targeted advertisements that they believe will be of most interest to you. This Privacy Policy covers the use of cookies by Nature's Folio and does not cover the use of cookies by any advertisers.
Other Relevant Policies
Nature's Folio offers print-on-demand (POD) products for sale via third-party POD companies. Each link to a product which opens in a new browser window opens to a non-affiliated website over which we have no control. For those websites, no warranty is expressed, intended, or implied and should not be assumed, and, if you have concerns regarding those websites' privacy policies, you should review those respective privacy policies carefully.
Privacy Policy Changes
Although most changes are likely to be minor, Nature's Folio may change its Privacy Policy from time to time, and in Nature's Folio's sole discretion and without notice. Nature's Folio encourages visitors to frequently check this page for any changes to its Privacy Policy. If you have a NaturesFolio.com account, you may receive an alert informing you of these changes. Your continued use of this site after any change in this Privacy Policy will constitute your acceptance of such change.
Still Have Questions?
Motivational Quotes Inspired by Nature