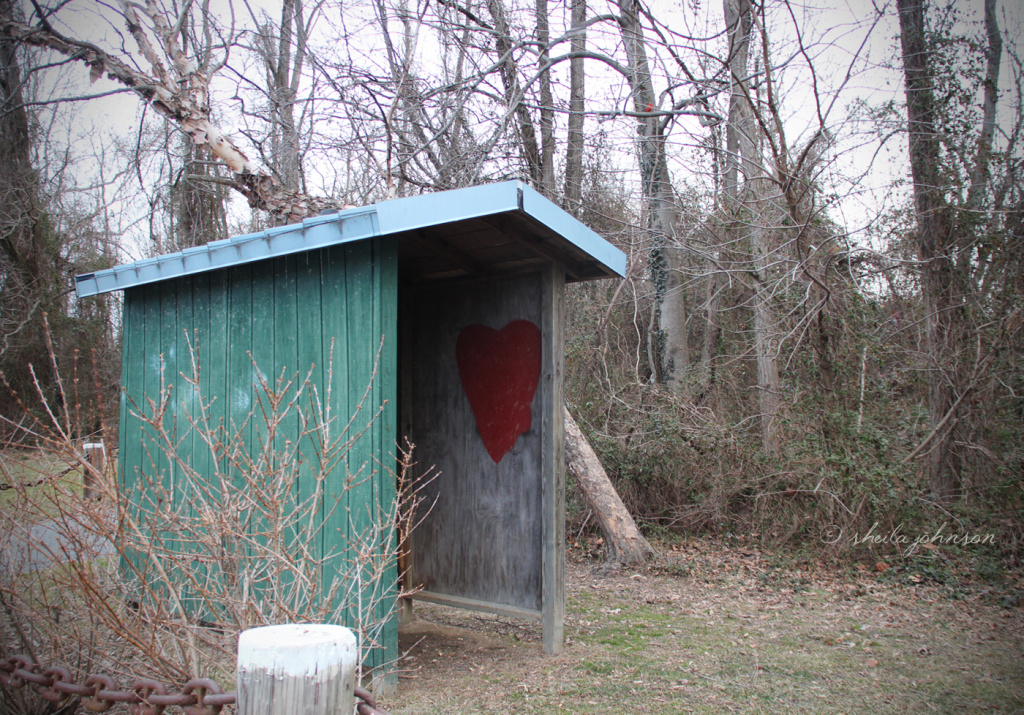 A rustic little rain shelter at Mariner Point Park, Joppa, Maryland, is decorated with a big red heart. Perhaps not painted by a master, but maybe someone with the heart of one!
Thinking about taking on something new? A seemingly complex hobby, like photography? Learning a sport, team or individual? A move to a new city or state? Career change maybe?
It can be overwhelming to just think about something new, especially when it's a choice and you're the only one who can make it. Should I or shouldn't I? Pros? Cons? Then try actually starting that something, and feel the angst! And it can be especially daunting to think of 'starting over' with something like a new career.
Nobody was born a master; amateurs become experts because they did not give up on learning. You are going as far as you can if you'll learn and apply!
— Israelmore Ayivor
Several people close to me have started something new in this first quarter of 2016, in the way of major life changes — huge somethings. They've moved to new cities or in with significant others, changed jobs (one moved and changed jobs in one fell swoop), and endured the end of important relationships, some through life's end and other's, by choice. I feel as though I've made those changes with them. Having lived most of those events myself at one time or another, I feel their trepidation. I feel their excitement. I feel their doubts. And I feel their hope.
While I did my best to provide encouragement and support through their transitions, the Universe decided it was my turn. The recent successful completion of a multi-year project left me with a choice: Find a similar replacement client to fill that financial void or create that business made from dreams since I picked up my first camera. When I found no joy behind Door Number 1, (which, at first, seemed the easier choice), I decided I'd take Door Number 2.
Having made that decision, I felt a little lighter. "I am a full-time photographer" I said to myself. "Michaelangelo wasn't born a master" I repeated. Then "Einstein wasn't born with the Theory of Relativity bouncing around inside of his head" came to me.
Me, Version 2.0, Light (quickly deprecated)

This new, brighter, lighter of me was short lived, however, as I was reminded by a friend of this story from John Maxwell's book 15 Invaluable Laws of Growth: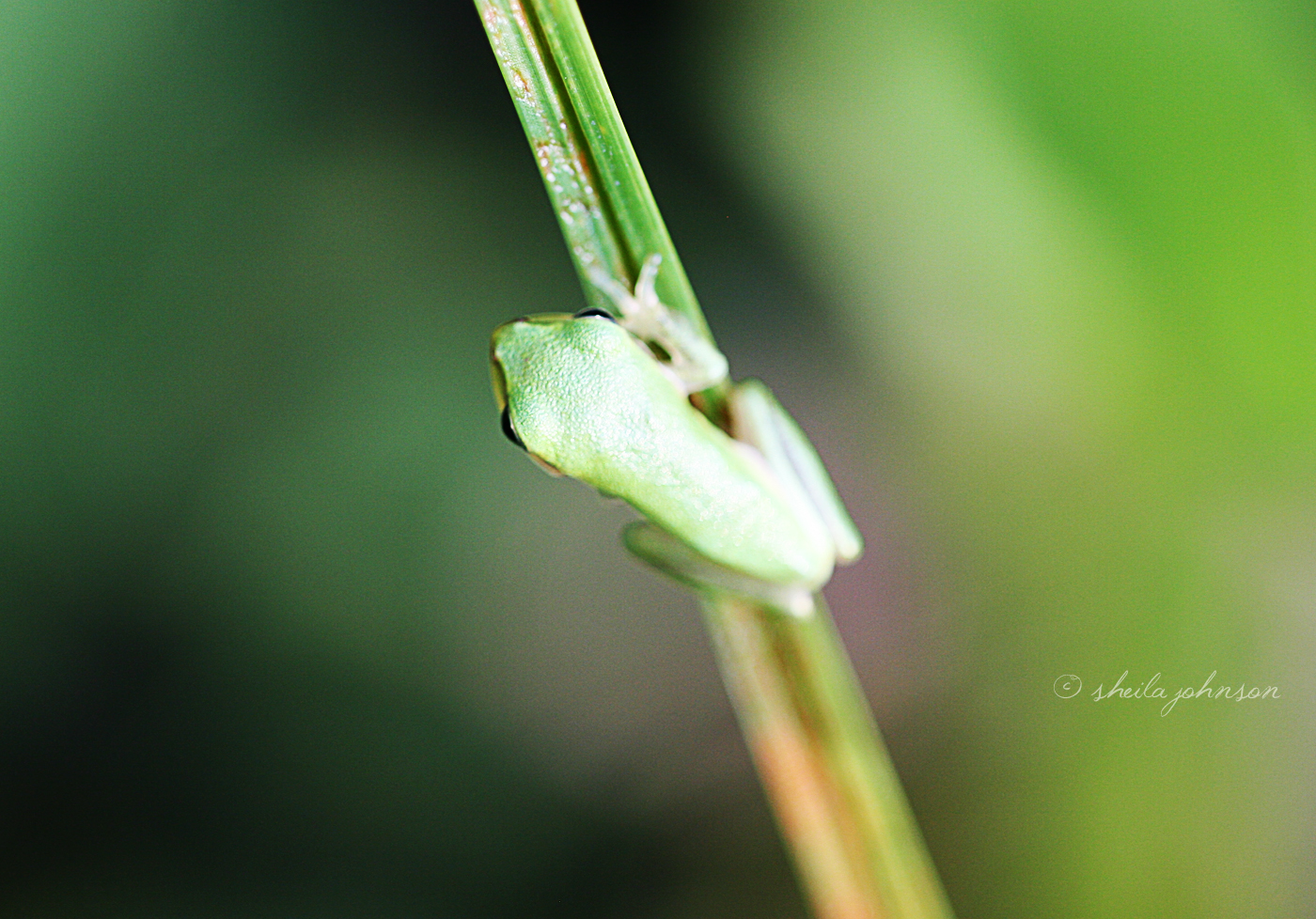 When I was a kid, one of my father's favorite riddles to us went like this: Five frogs are sitting on a log. Four decide to jump off. How many are left?

The first time he asked me, I answered, "One."

"No," he responded, "Five. Why? Because there's a difference between deciding and doing!
Okay then. Decision made, I was determined to take action toward the transition: "Everyone has to start somewhere" became my mantra. Much planning ensued. And, finally, "You've got this!" came from somewhere outside of myself, and I started work on Nature's Folio.
It's proven anxiety ridden. Not because I'm new to web design and development, nature photography, inspiring others, or self-motivation; I'm new to none of those, and it was time to pull together those abilities and focus on this single project more than I've (probably) ever had to focus on anything. Easy enough. But then needed I to shut down all of the distractions (there are many), my perfectionist tendencies (which border on pixel-related OCD), and creeping doubts (which reared routinely).
I've found myself in the midst of self-doubt and self-confidence in the same breath. Some moments were filled with tears, when site code became entangled, my computer froze, or exhaustion set in and I felt little was accomplished; others, with smiles (and perhaps a fist-pump or two), when I untangled code, located favorite photos, or I felt inspired after much was accomplished.
Move over, Angst. Version 3.0 has arrived!

Nature's Folio is the end-result of my choice and more than three four months of determination to make it happen. We're now doing what we love, and we hope you'll choose to enjoy the journey with us (after all, life is about choices). Version 3.0 (my favorite number, in case you wondered) has arrived!
We hope this site provides inspiration and motivation, and, next time you're in the throes of making a life-changing decision, we hope it'll be a reminder that "Every artist was once an amateur."
Motivational Quotes Inspired by Nature